Commercial Plumbing Services
Murray Plumbing, Inc. is also your solution for the commercial plumbing needs of business owners throughout South-Central Pennsylvania.
We offer high-quality commercial plumbing services through:
Excellent Job Coordination & Communication
Professionalism
Punctuality
Knowledgeable Technicians 
The staff at Murray Plumbing, Inc. is always available to answer any questions you might have regarding commercial plumbing services. Murray Plumbing, Inc. can help you with all your commercial plumbing needs! 
Call (717) 944-3929 today to schedule a consultation for your commercial plumbing project.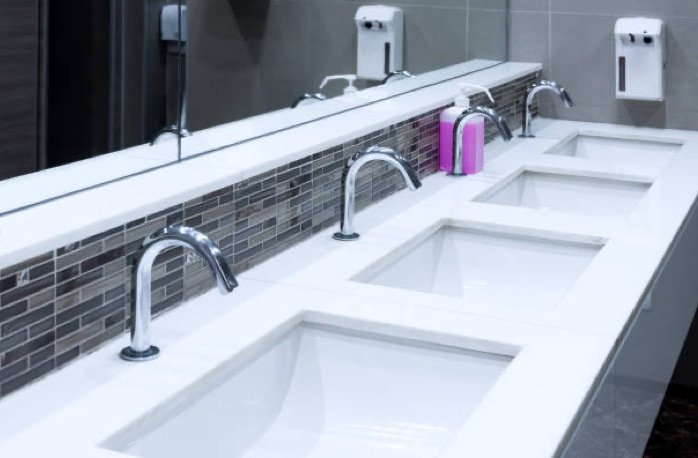 Commercial Plumbing Services We Offer
Trenchless Sewer, Water & Gas Line Installation, Repair & Replacement 
Drain Cleaning
Service, Repair & New Installation Of Commercial Boiler Systems
Service, Repair & New Installation Of Tankless And Traditional Water Heaters
Pipe Installation
Service, Repair & New Installation Of Piping & Fixtures
Locate Utility Lines (Including Water, Sewer & Gas Lines)
Underground Horizontal Boring (Underground Pipeline Installation Without Digging)
Sewer Line Video Inspections (Useful For Locating Breaks In The Line)
Sewer Drain Line Hydro-Jetting and Cleaning
Rooter Service
Hydro-Excavation (Utility Line Daylighting, Cleaning Curb Stops & Meter Pits)
Utility, Water, & Gas Line Detection
Our experience and dedication to your satisfaction makes Murray Plumbing, Inc. the best choice for locating your utility lines. One of the most important considerations for businesses in the South-Central Pennsylvania that suspect they may have a leak is to know where your utility lines are. 
Call a company like Murray Plumbing, Inc. to detect the exact location of your lines before starting to jack up a floor. Often, our skill and experience with locating utility lines can help save you time and money.