Underground sewer and Water Line Repair
Excavation, Hydro-Excavation, and Trenchless Excavation Services
Save time and money with our professional excavation services. Whether you are preparing for a small home renovation project or a large commercial project, we know the tricks of the trade to get your project done in a timely manner.
Our commercial and residential excavation services include:
Utility Installations
Trenchless Water and Sewer Line Installation
Sewer & Water Line Repairs
Pipe Installation
And More!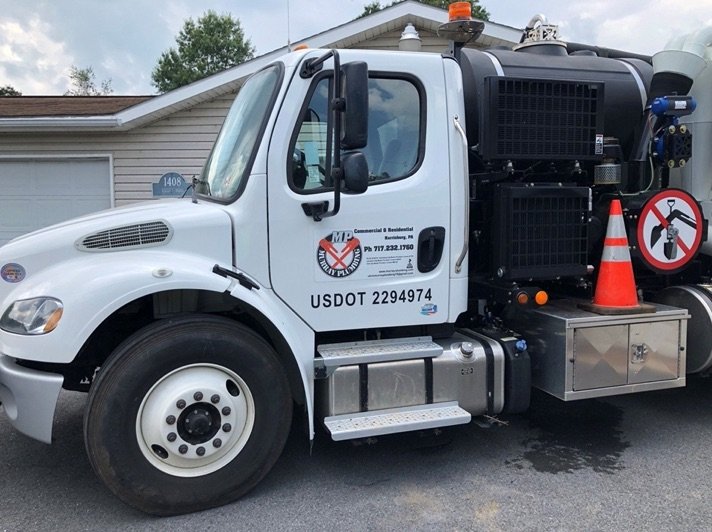 Hydro-Excavation Services
Murray Plumbing, Inc. is pleased to announce the addition of hydro-excavation to our expansive excavation services. The Vactor HXX paradigm® is the most versatile and innovative Vacuum excavator on the market.
This addition will allow us as contractors to safely and efficiently install, maintain, and repair underground water, sewer, gas, electric, and telecommunication utilities seamlessly without the liability of damaging foundation work or foreign bodies related to getting the job done right. The Vactor HXX is ideal for subsurface utility engineering (SUE) and alternate design planning firms. Our services will not only save you money, but will also give you peace of mind. 
Vacuum excavation is minimally invasive, reducing project reconstruction damages and costs on roadways, sidewalks, landscaping, hardscapes, trees and vegetative root systems, and more.
Call Murray Plumbing, Inc. today at 717-944-3929 to learn more. 
The process of Hydro-Excavation reduces unnecessary damages caused by traditional excavation methods. It provides a more accurate, precise execution so damaging any surrounding pipes, utilities, and environmental ecosystems are eliminated. Traditional methods of backhoes and manual labor digging is timely, exhausting to the laborer, and damaging to our environment.
Hydro-Excavation Applications Include:
Excavate in Hard-to-Reach Areas
Precision Excavations
Exposure of Live Gas Distribution Lines
Utility, Pipe, and Line Location
Daylighting Underground Infrastructure
Fire Hydrant Repair and Replacement
Valve Box Repair, Replacement, and Installation
Cathodic Protection
Cross-bore Detection and Prevention
Service Shut-Off
Fiber Optic Repair and Installation
Water Main Repair
Excavation in Frozen Ground
Directional Drilling
Pipe and Line Installations
Utility Excavation
Keyholing
Drill Rig Cleanup
Emergency Response
Slot Trenching
Potholing
Pit Cleaning
Spill Cleanup (no hazardous waste)
Replacing old underground lines can be accomplished quickly and without disrupting your home and landscaping with trenchless digging using a Powr Mole®.
This technology does not require digging a trench to access and remove the old pipe. Its technology uses a pneumatic bursting tool that pushes through the old, while simultaneously pulling in the new pipe behind it. This tool is helpful not only for replacing and installing pipe, but can also be used to effectively install electrical lines and conduits.
The process of sewer line replacement has benefitted in recent years by advancement in technology, and by the adaptation of existing technologies to this field. Trenchless sewer line replacement, or "pipe bursting" has many benefits over conventional open trench replacement. Primary among these is a much lower impact on landscape and quicker turnaround times. 
Call Murray Plumbing, Inc. today at 717-944-3929 to learn more.