High-quality Tank, Tankless, and Hybrid Options for Your Home and Business
Do you ever think about where your hot water comes from? It's not surprising if you answered no. Most home and business owners only worry about whether their hot water works when you turn your hot water dial, supplying you with warm waters for showers, laundry, dishwashers, and more. Disruptions to your hot water heater can quickly leave you in the cold.
Murray Plumbing, Inc. provides complete hot water heater care throughout South Central Pennsylvania, from timely repairs and necessary maintenance to total replacement of your existing system and haul away of your old heater.
Restore your hot water today by calling (717) 944-3929 now.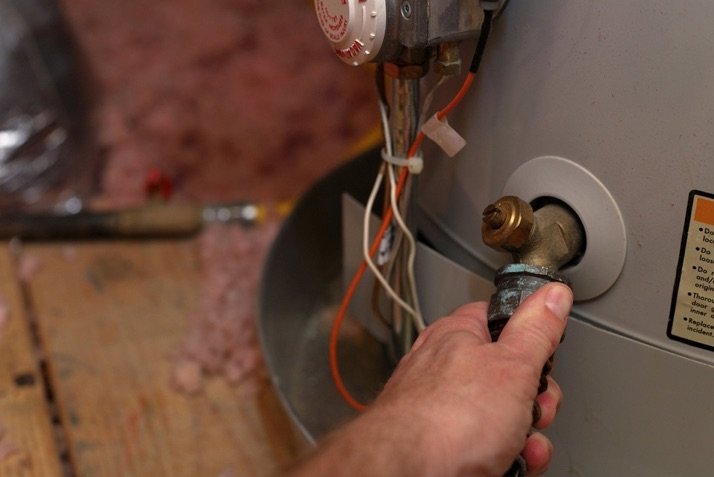 Traditional Tank Water Heater Installation, Repairs, and Maintenance
Tankless or On-Demand Hot Water Heater Services
High-Efficiency and High-Recovery Water Heating Systems
Hybrid Water Heater Installation, Repairs, and Maintenance
Commercial Water Heater Services
Addressing Code Issues
All Replacements Include Disposal of Your Existing Unit
Backed by Our 1-Year Labor Warranty and Any Manufacturer Extended Warranty
Choosing the Right Fit for your Property
Selecting the right water heater for your property requires consideration of a few different key factors. Trying to make the decision on your own can be a hassle and lead you into a purchase that may not be the best fit for your heating needs.
Let Murray Plumbing, Inc. take the guesswork out of buying a new water heater by scheduling an assessment with our Master Plumber.
While it is important to install a water heater that will best perform for your property's water heating needs, cost is still an important measure when it comes to selecting new equipment. From operation costs to the initial investment for the system and installation, our plumbing technicians can walk you through the options that are well-suited to your unique heating needs.
All water heaters are not created equal. Smaller properties can adequately heat their property with a smaller gallon tank, while larger commercial properties require a larger gallon tank to produce enough warm water. Depending on the size of your property, we can suggest an appropriately sized tank to ensure you never run out of hot water.
The efficiency of your water heater is tied to not only the size of your water heater but also the type. Our technicians will be able to provide you with product specifications to help in deciding the right fit for your home or business. This will help to keep your hot water flowing, while also saving money on your utility bill.
There are a variety of different types of water heaters that consume different types of fuel to operate. From widely used electric heaters to natural gas heated, we have the experience to help you in the selection, installation, and maintenance of whatever system type you choose.